SRX extends a helping hand to EL AL Israel Airlines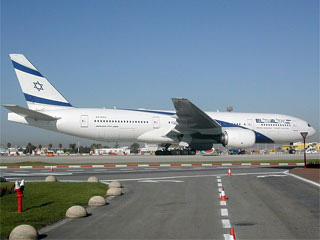 On 1 October, 2007 the passenger Boeing 777 of EL AL Israel Airlines, being on the route to Hong Kong, made an emergency landing in Tashkent, Uzbekistan due to engine operation failure. The very same day EL AL provided substitute Boeing 777 to accomplish passenger flight on route Tashkent – Hong Kong. Third Boeing 747-200F was sent to Tashkent with substitute engine for the first passenger Boeing 777.
To help EL AL Israel Airlines to handle all three flights there were provided full ground handling services by SRX Transcontinental, Inc. SRX Transcontinental provided EL AL with top quality extensive ground assistance and full technical support. Due to a 3 days delay of Boeing 777 in Tashkent, SRX also solved the problem of hotel accommodation and visas support for EL AL crew.
It was the first time of SRX and EL AL cooperation and according to the result of executed work, both parties remained satisfied.

Back to the news list